Most consider the Ford Mustang a "timeless classic" a truly rare and unique piece of automotive history. Finding one that has spent most of its life as a drag race car is really unusual.
When Robert Johnseine's65 GT350 Mustang Fastback arrived at Ron Pircey Enterprises it was in desperate need of updating to meet the newest safety and performance standards put in place in accordance with NHRA Drag Racing's rulebook, and SFI 25.4 specifications.
It already had a 580 cubic inch Big Block Ford featuring over 1050 horsepower prepared by Chuck at C and D Machine, backed by the drag racing "standard" Powerglide transmission.
One of the more unusual features of this car is its removable body!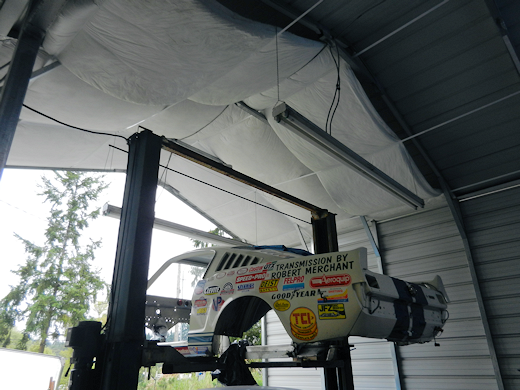 This feature allows easy access to the chassis for the upgrades that are needed like a funny car cage: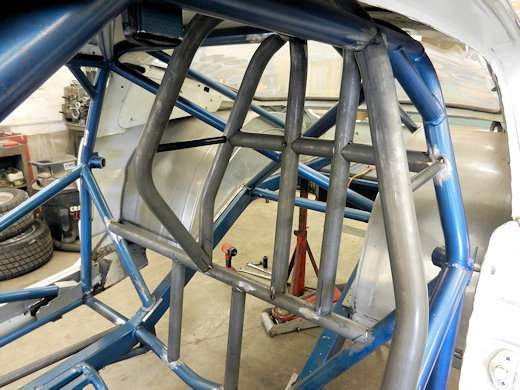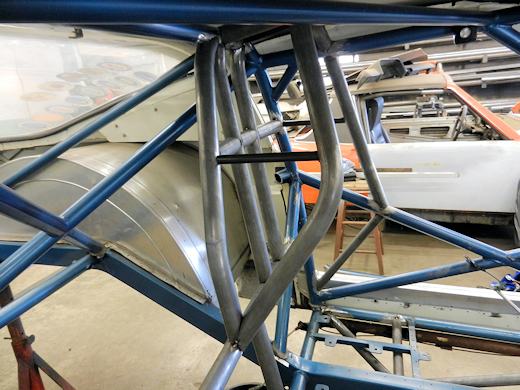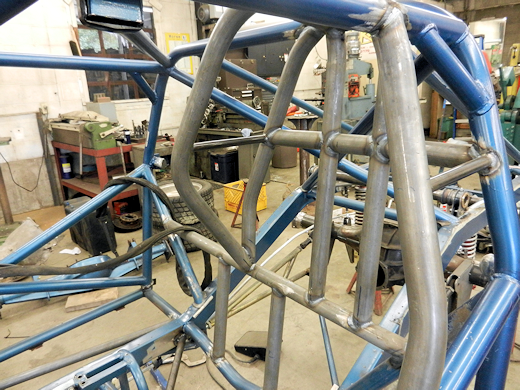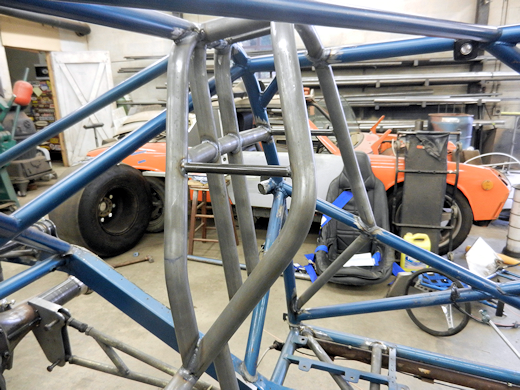 And additional floor bracing for better safety and a more rigid chassis: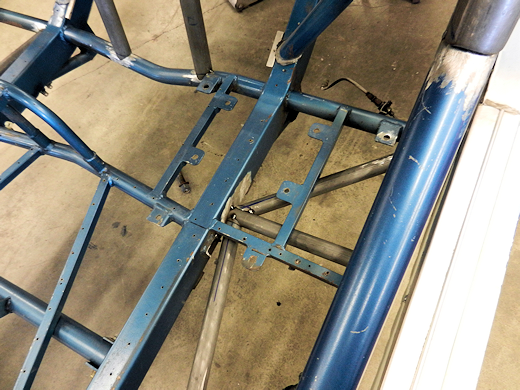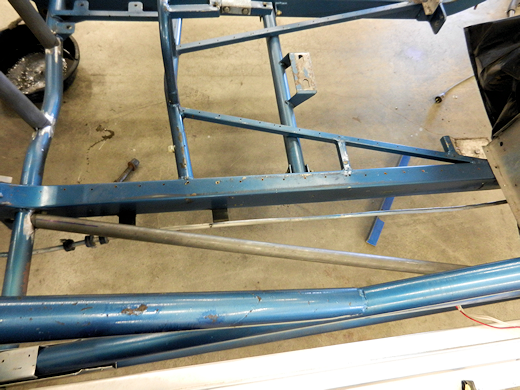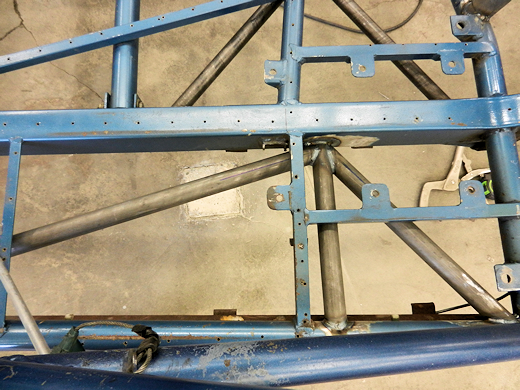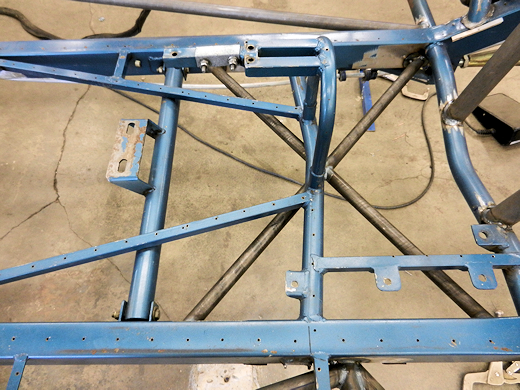 Along with the additional funny car cage and bracing the rear suspension was removed and reworked:

Then an adjustable sway bar was added to gain more adjustability for varying track conditions: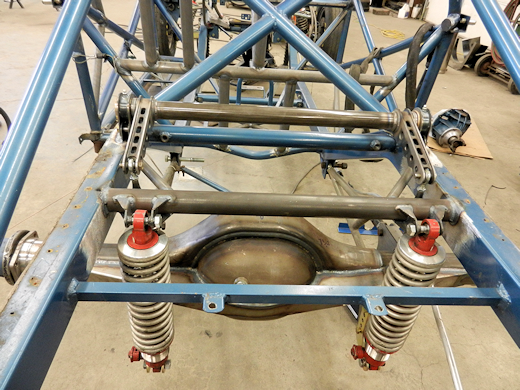 Once final welding was completed the body was once again mounted to the chassis: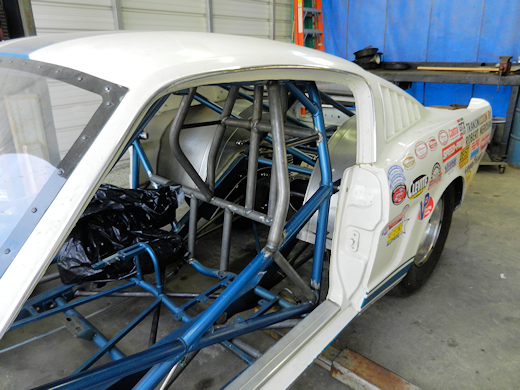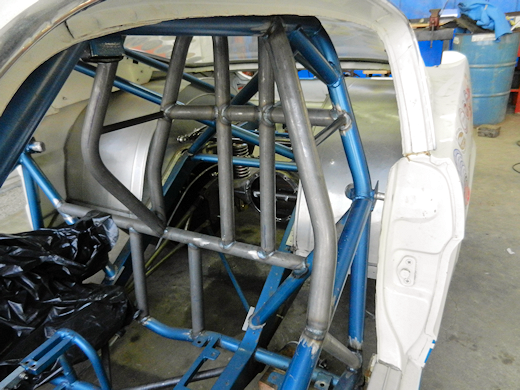 The installation of new adjustable wheelie bars is the final step in our Mustangs "makeover":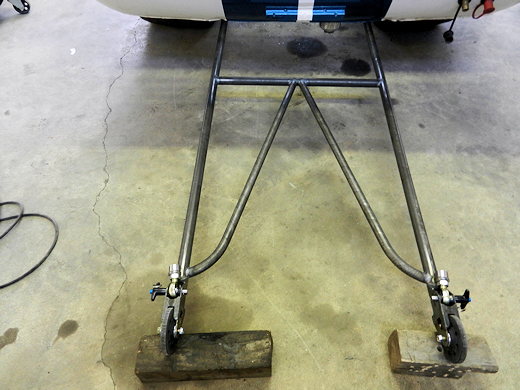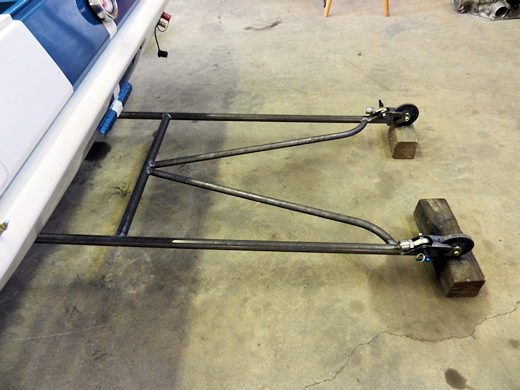 Look for this Mustang at local drag strips throughout the Northwest this spring.