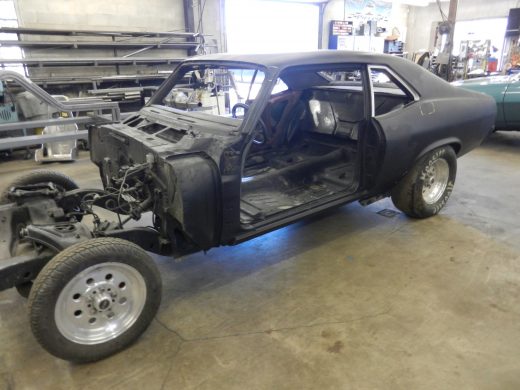 All cool projects begin with a plan: for Sherry and John Barnett who for decades raced fast Ford Mustangs, the switch to Chevrolet seemed inevitable…
The goal was to begin with a 1972 Nova and make it safe and capable of ET's in the 7 second range at the dragstrip. The project got off to a bit of a rocky start as the Nova had some rust and pretty crooked rear quarter panels. As a result the body received the most work at least initially, as the rear quarter panels were replaced. Here are some photos of the Nova when it first arrived at Ron Pircey Enterprises for a new state of the art chassis: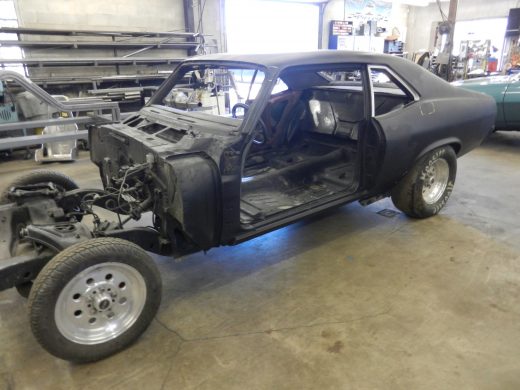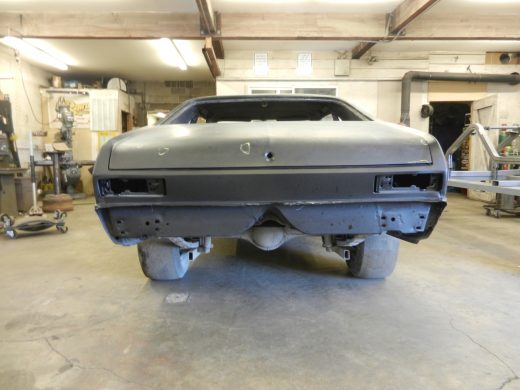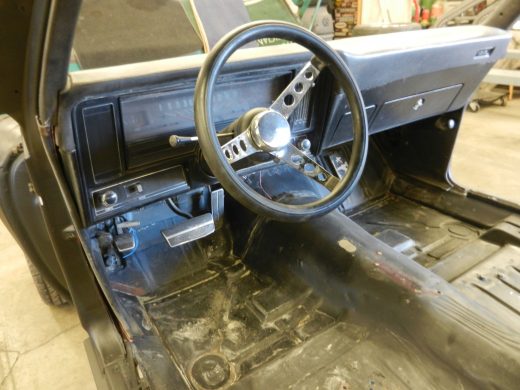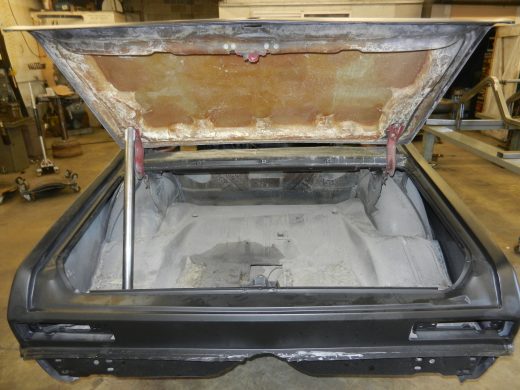 Next are the bare components for the Rear Subframe, Suspension and 9" Ford Rear End Housing: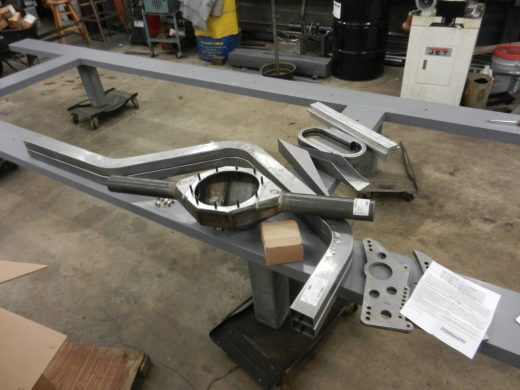 Then these components are set up on a jig table to be assembled into the Rear Subframe of the Chassis.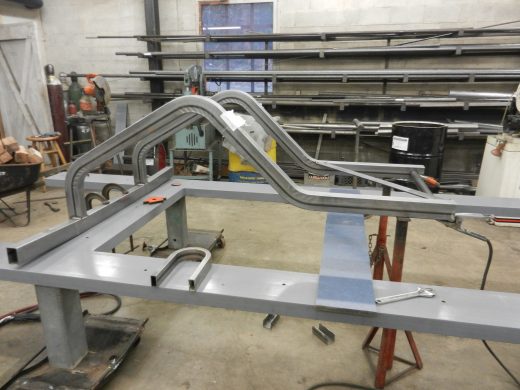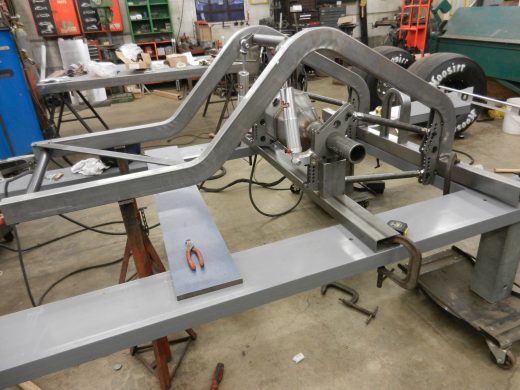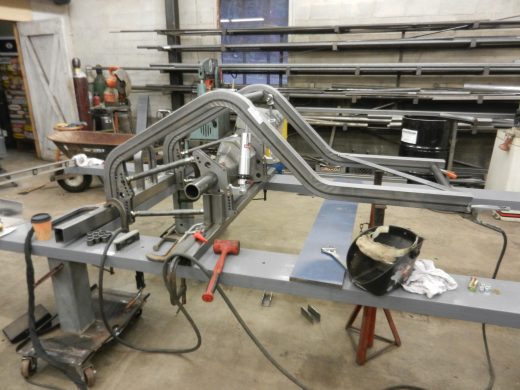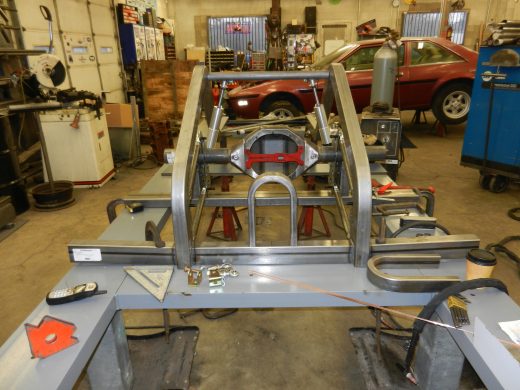 The finished Rear Subframe is then carefully installed in the back of the Nova body after removal of the stock rear trunk floor: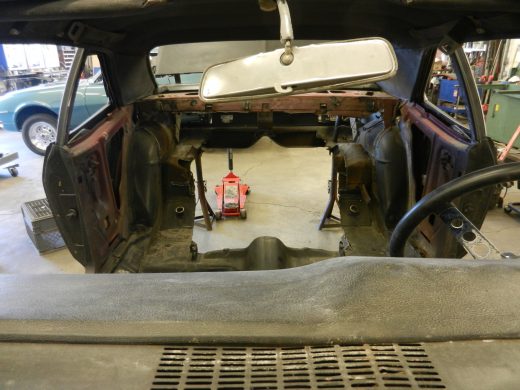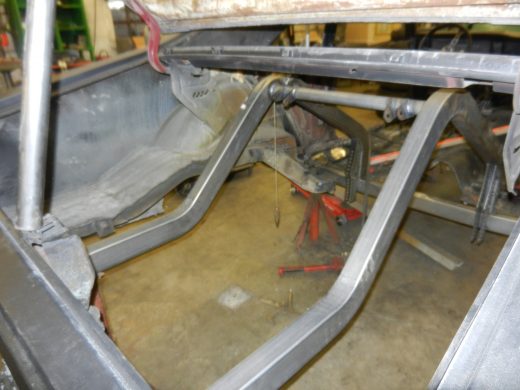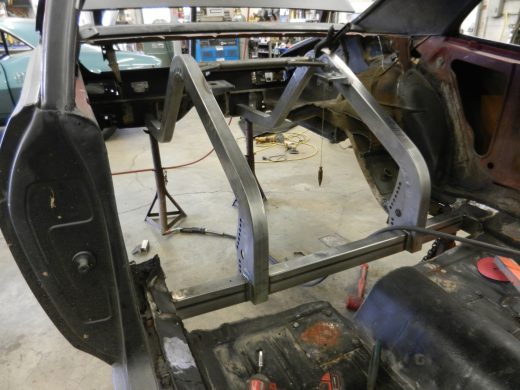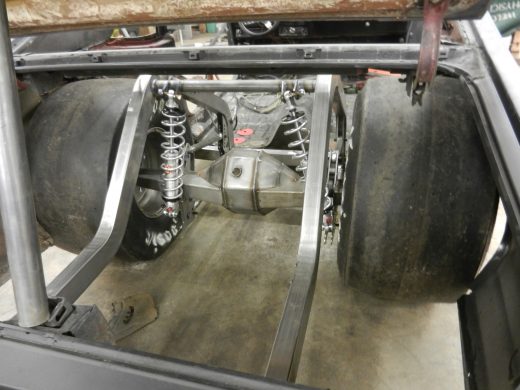 Note the narrow width of the 9" Ford Housing to accommodate the massive Hoosier Slicks….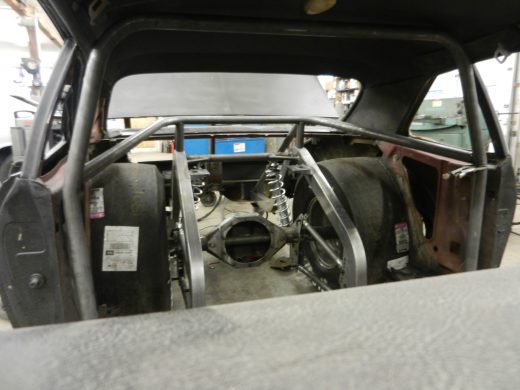 The Main Hoop of the Roll Cage and its rear support structure were next on the agenda.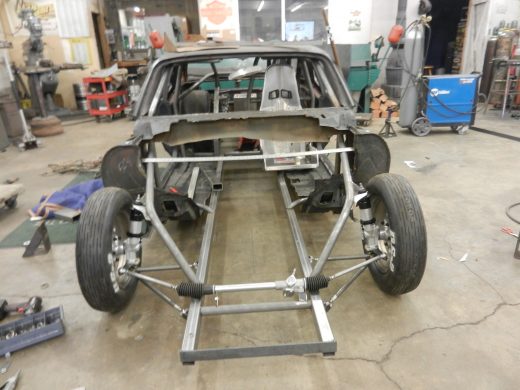 The remainder of the floorpan was removed to make way for the Main Rails and Front Subframe of the chassis. As you can see the car is really taking shape now… This view also shows the front Strut Suspension and Rack and Pinion Steering mounted and ready.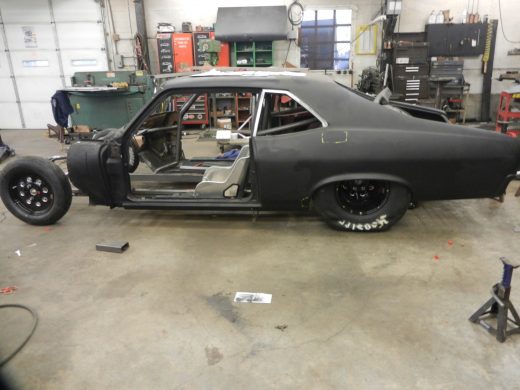 Here is a side profile view of the car in its current state at approximate ride height.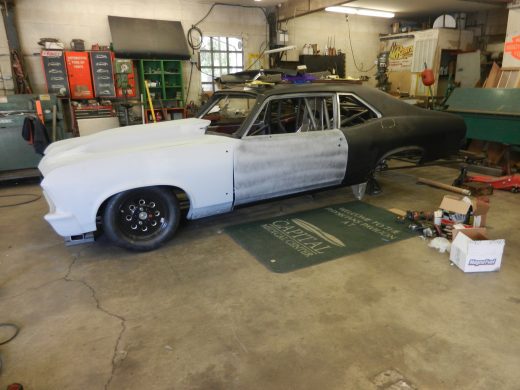 And a view with the fiberglass front end and doors mocked up…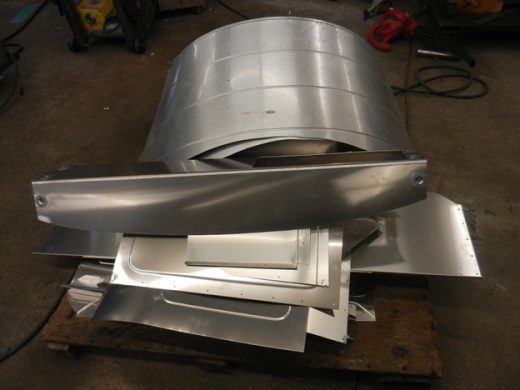 This is just part of the tinwork that was hand built for the inteior of the car. Everything was dissasembled so that the project could make its way to the body shop for paint and bodywork.
Once the car returned to Ron Pircey Enterprises for re-assembly great care was taken not to scatch the freshly painted chassis and exterior… The grey chassis looks great against the fresh purple paint!!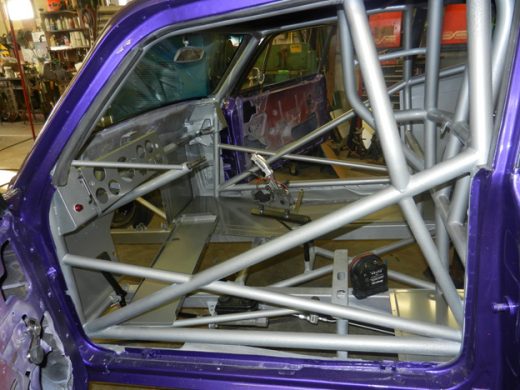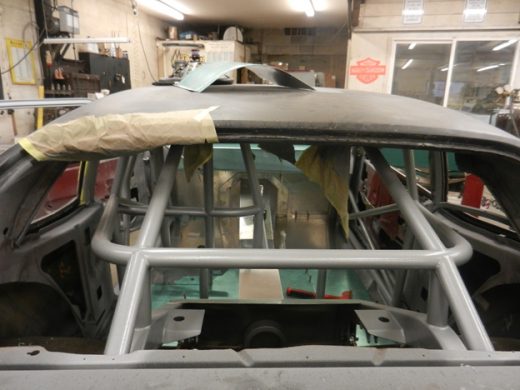 Next are some interior photos of the powder coated tinwork: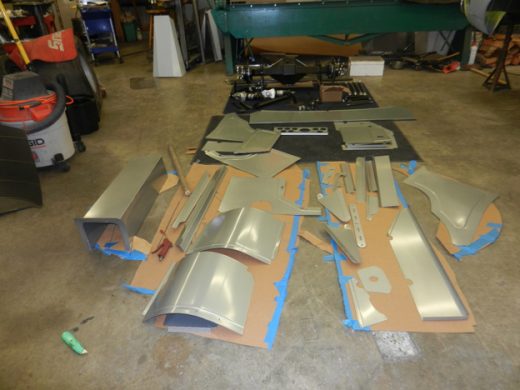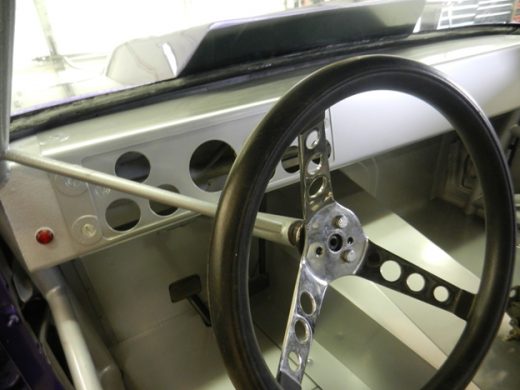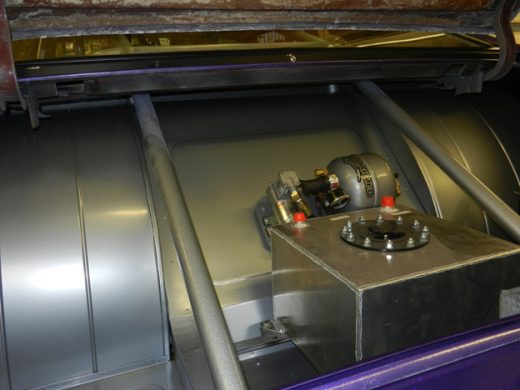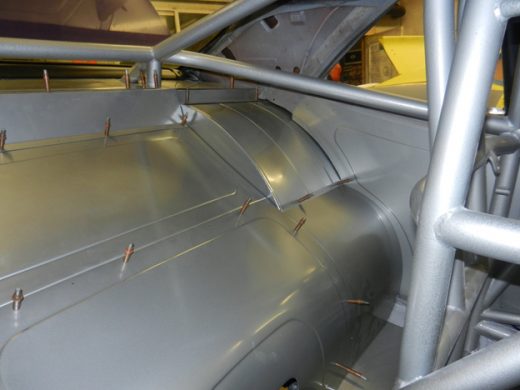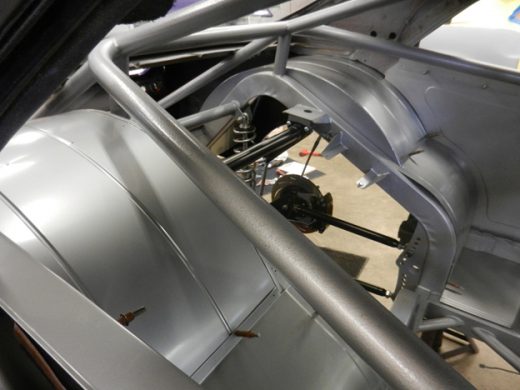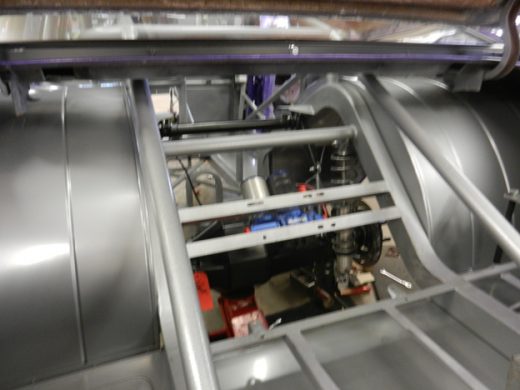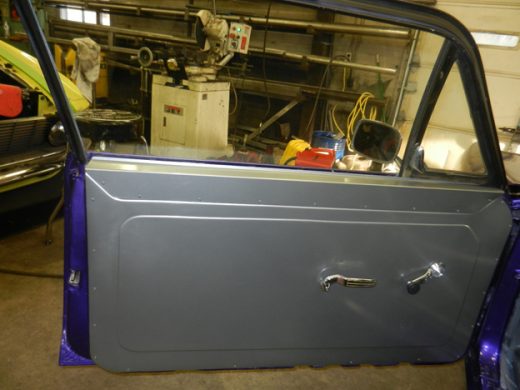 And finally, a group of photos showing the flashy purple paint: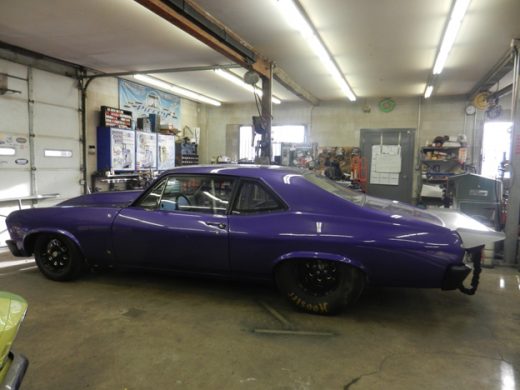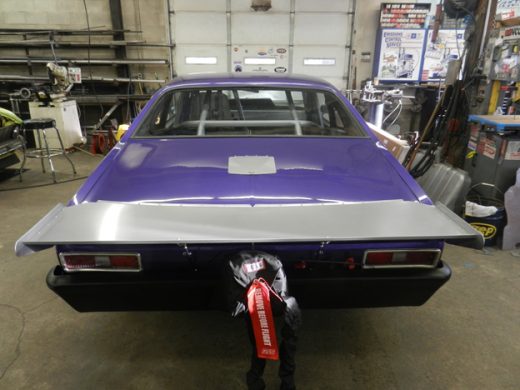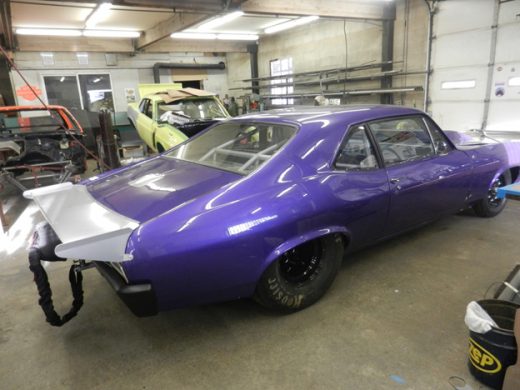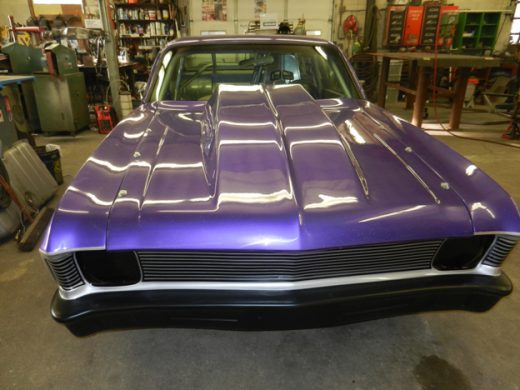 The finished project should be ready to run in the early part of the 2019 Drag Racing Season….
Congratulations to Ron, and the Barnett's for a job well done!